Liliblanc sincerely believes that nature provides the essentials of a natural, high quality, simple and effective routine.
Discover the Liliblanc boutique workshop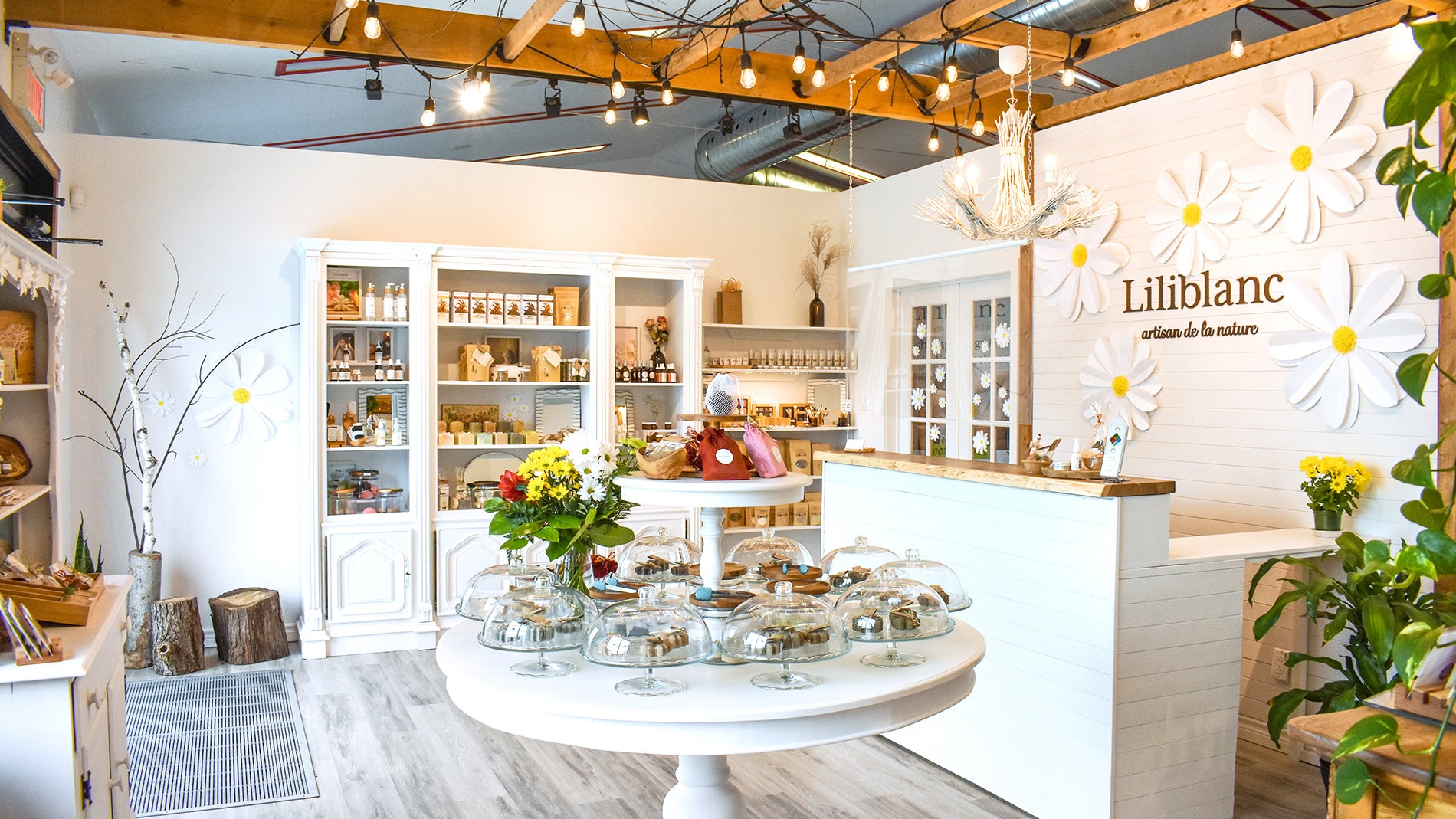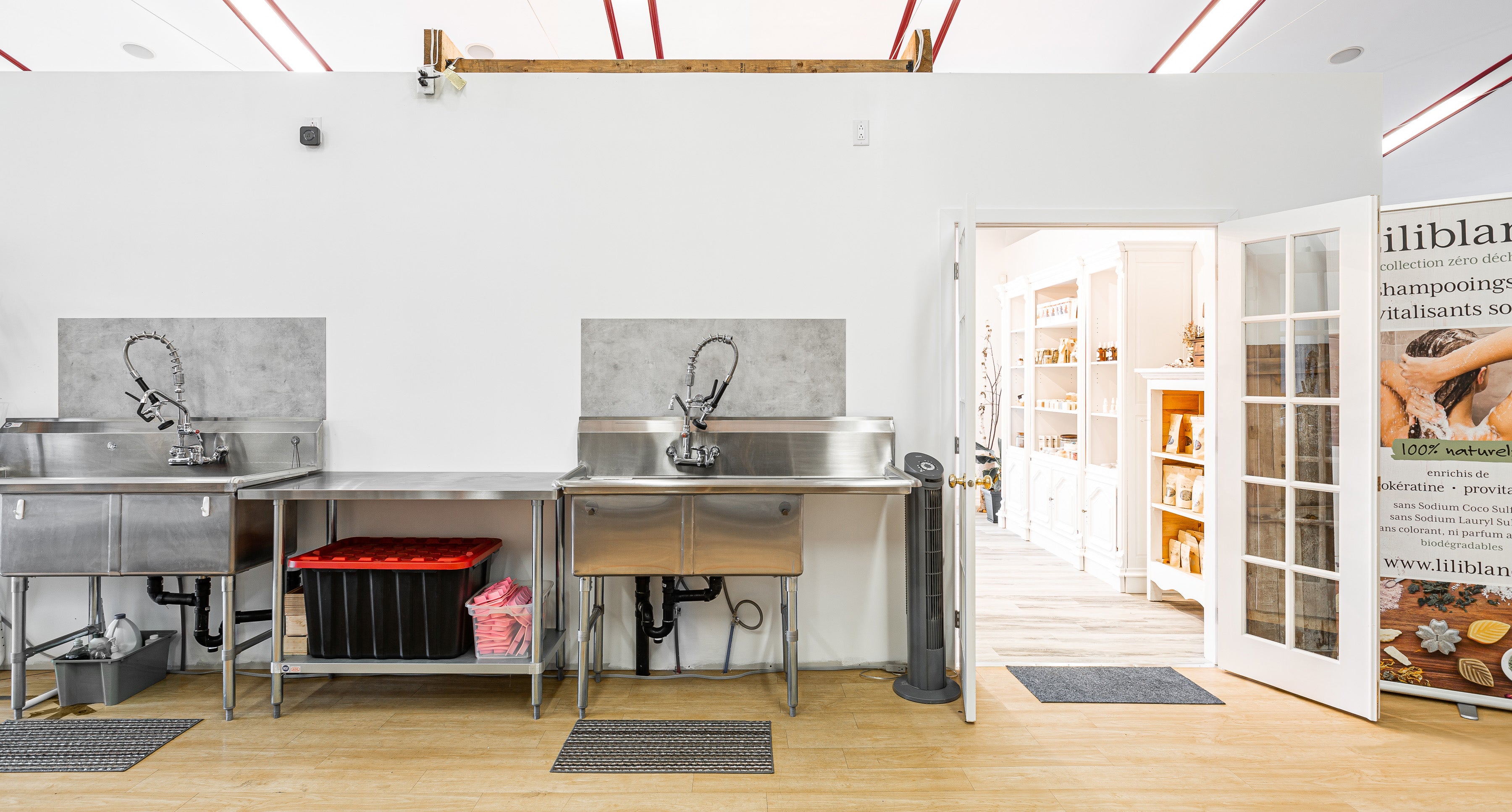 Visit Liliblanc, where nature and elegance meet in perfect harmony.
Discover the enchanting world of Liliblanc in Saint-Jérôme! Come explore our store where the magic of zero waste natural cosmetics comes to life before your eyes. Liliblanc passionately designs and manufactures products that are healthy for you and respectful of the environment. Let yourself be seduced by our artisanal creations.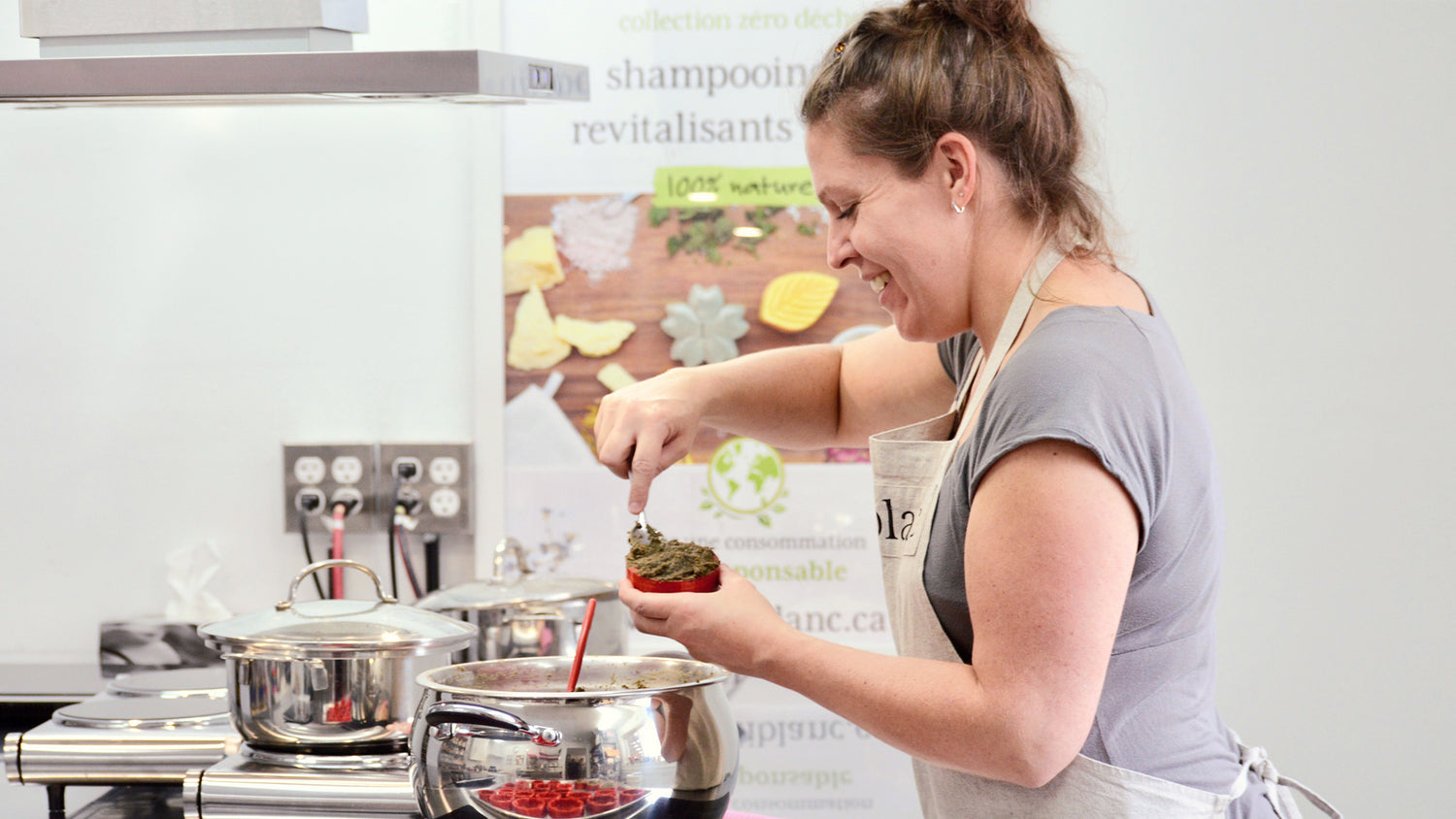 Handmade cosmetics with love
Discover our collection of cosmetics handmade with love, specially designed to offer you a unique experience. Behind every Liliblanc product is a dedicated and passionate team. All products are made at our boutique workshop in Saint-Jérôme.
By choosing Liliblanc products, you are supporting an artisanal and family business.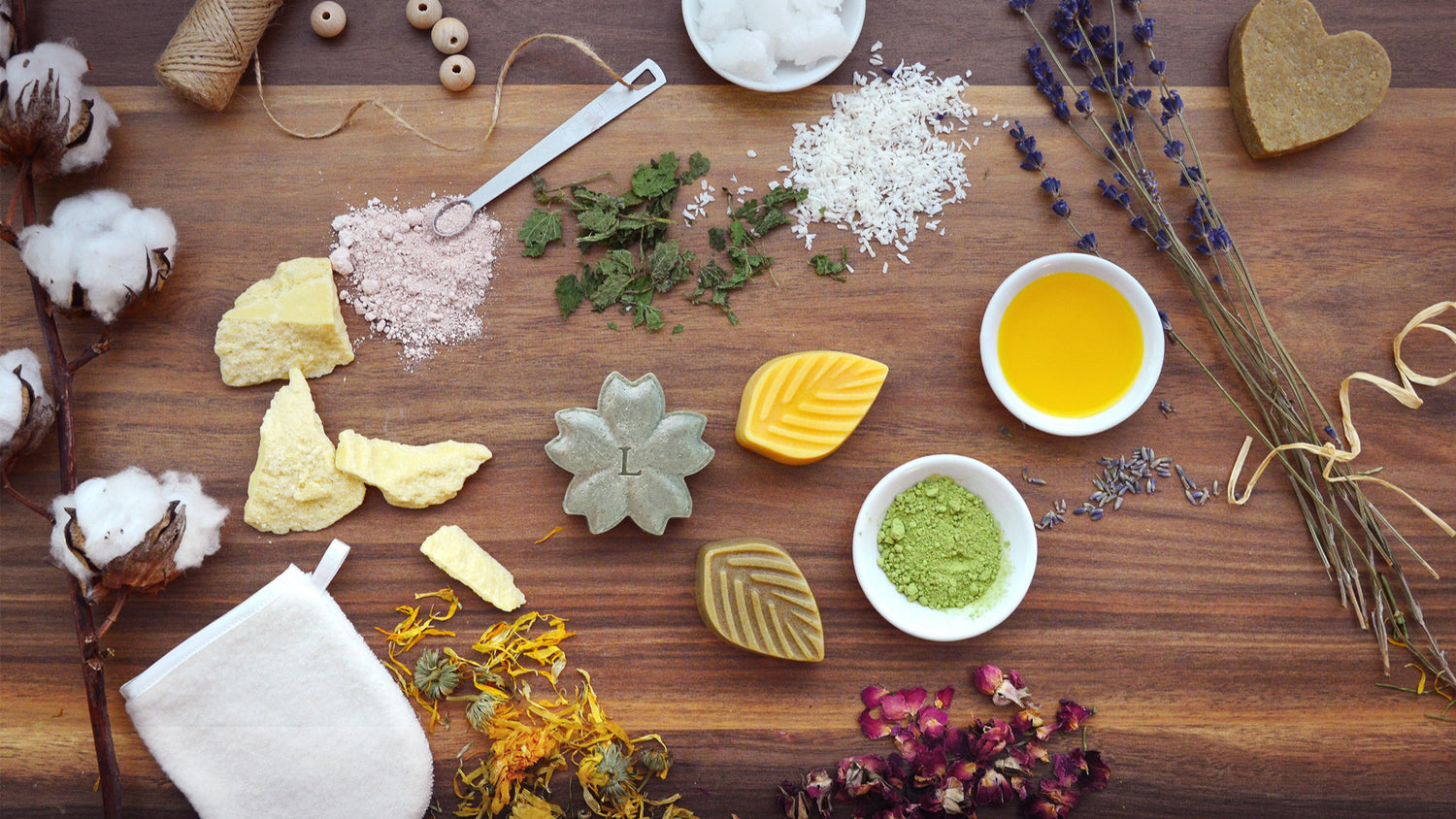 Premium quality natural ingredients.
We use top quality materials, and each ingredient is carefully chosen for its therapeutic benefits.
Each shampoo and conditioner has its own recipe, suitable for each hair type. Liliblanc products are full of nourishing natural ingredients and active ingredients.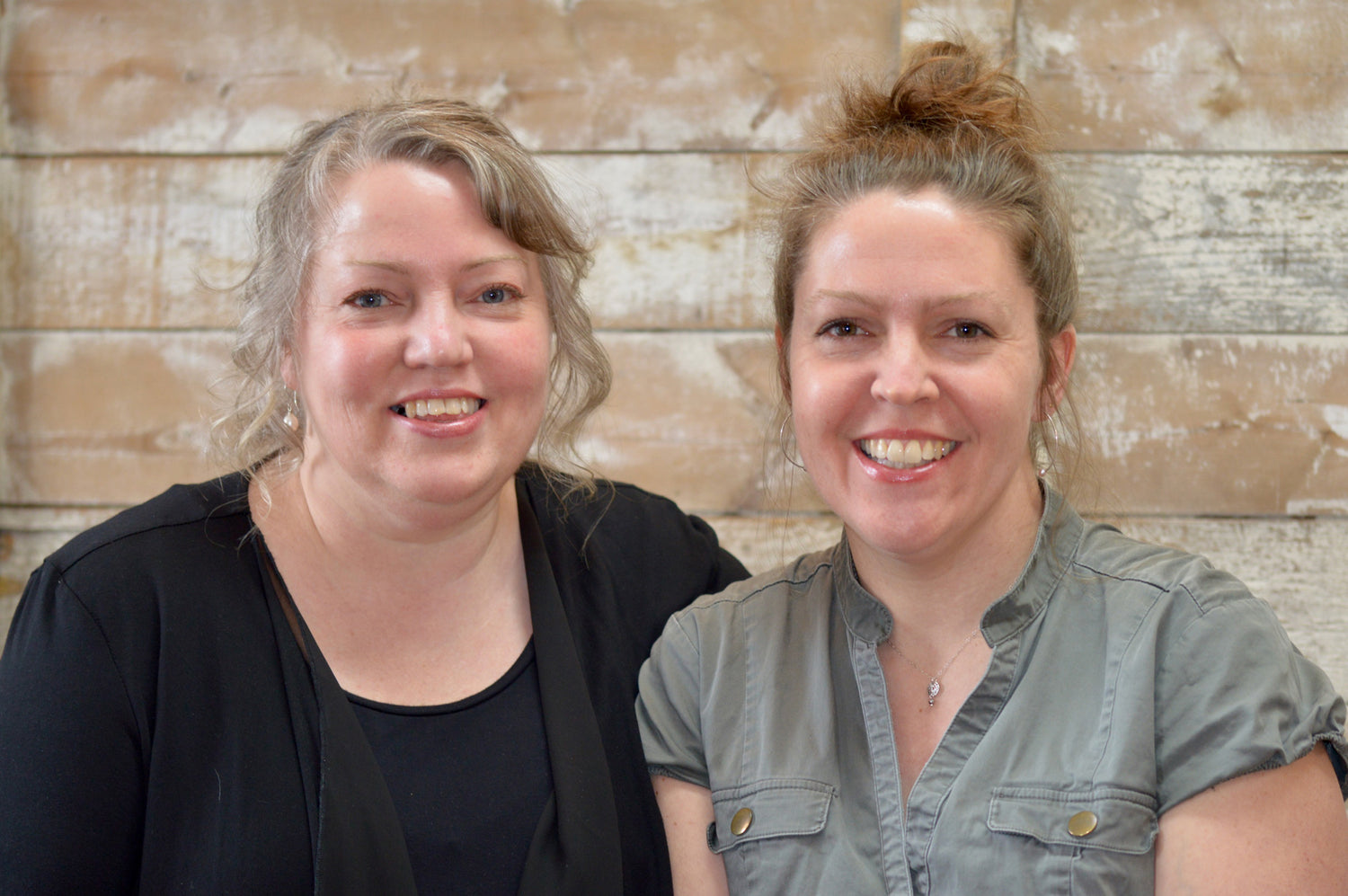 Sylvie and Nadia Godbout, two co-founding sisters passionate about natural care and sensitive to the environmental cause.
Their shared love for nature pushed them to create a range of beauty products in harmony with the planet.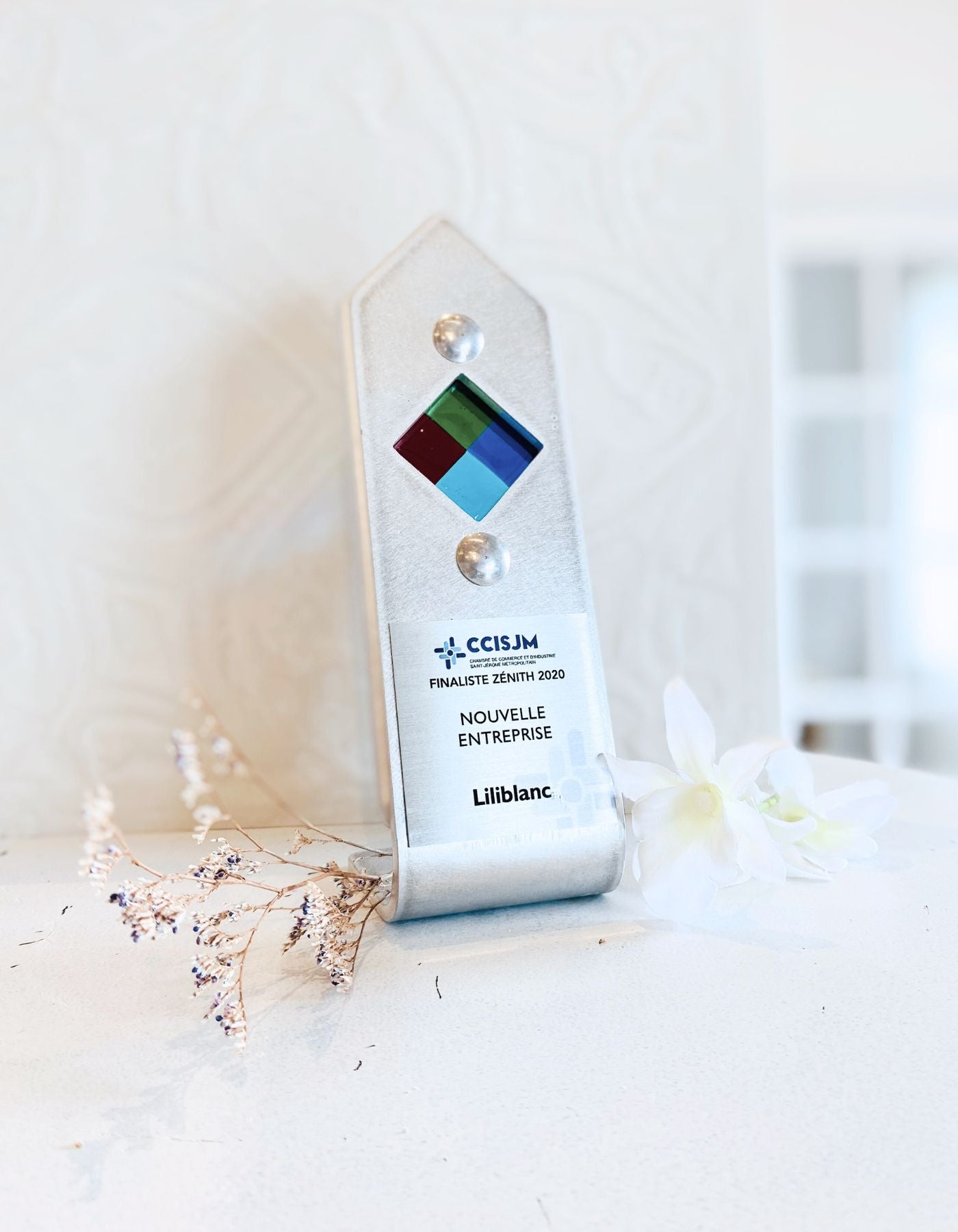 Finalist
Zenith Gala 2020 and 2022
New business
Sustainable development
Liliblanc was a finalist twice at the Zénith Gala organized by the Chamber of Commerce and Industry of Saint-Jérôme Métropolitain
One step at a time towards a greener way of life
Unfortunately, every year, tons of plastic waste ends up in the ocean. This plastic waste poses a real threat to marine ecosystems and human health. Using shampoo bars and conditioner bars is a simple way to reduce your plastic consumption .
Écrivez-nous un avis
Vos commentaires sont précieux et nous aident grandement.
Merci de partager votre opinion.
Voir les avis